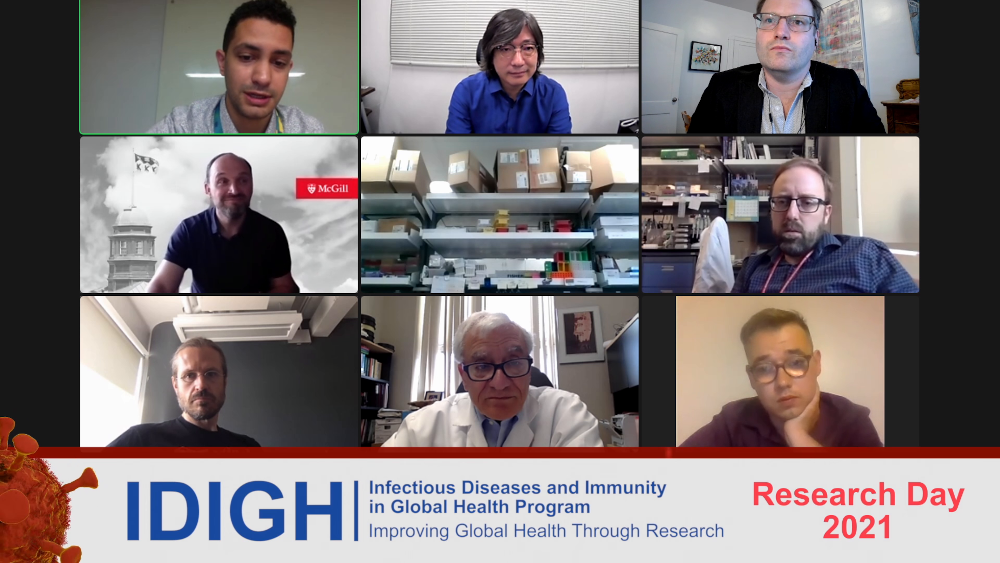 The year 2020 was marked by the COVID-19 pandemic and the 2020 IDIGH Research Day, which was about to be held with nearly 200 attendees, was swept away by the first wave. At the height of the pandemic, the entire research community was mobilizing to find solutions to COVID-19 in addition to finding ways to continue research projects already underway which are equally important to global health. The 2021 IDIGH Research Day was the reflection of this eventful year, it brought us together virtually, but it also reminded us that our foundations have not changed by exposing us to a very concrete research projects for all the themes in which IDIGH is recognized. However, as evidenced by several presentations during the day, the urgency of the pandemic, coupled with the creativity of our members has generated new projects concerning COVID-19 which demonstrates the great vivacity of our young researchers. The Research Day was made possible thanks to the hard work of the IDIGH trainee committee of the program skillfully led by Tho-Alfakar Al-Aubodah and Roman Istomine, and it is clear that they were right all along to take the initiative of putting together a virtual Research Day event which proved to be  a great success! In the end, a little over 120 people were registered.
The day consisted of 8 short oral presentations in real time and 30 poster presentations which were available on the program website with a short video presentation. Dr Hideki Ueno from the Department of Immunology, Kyoto University Graduate School of Medicine joined us to teach us about the role of T follicular helper cell subsets in humans and their role in infectious disease. In total, nearly 5 hours of scientific content was offered to us, both live and on demand!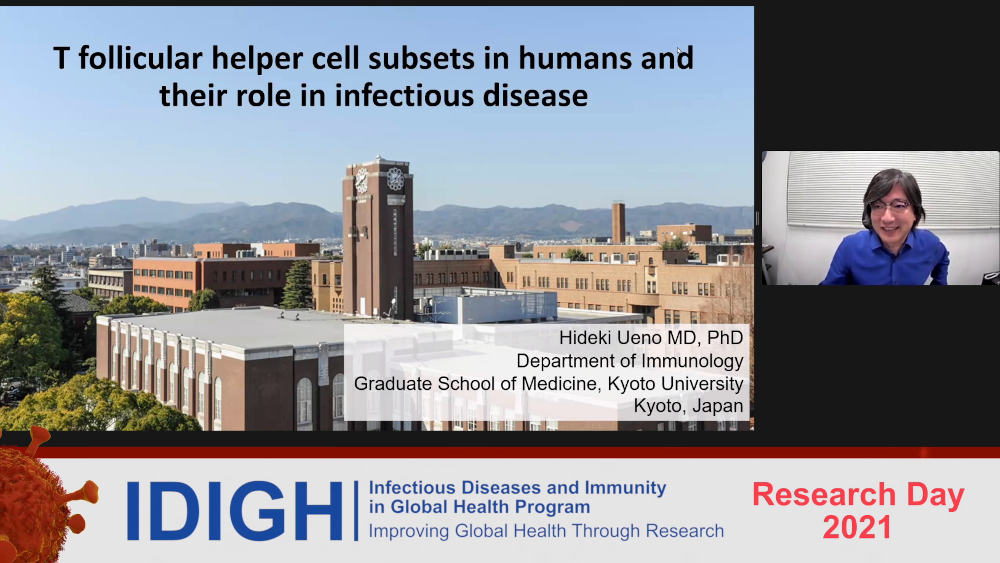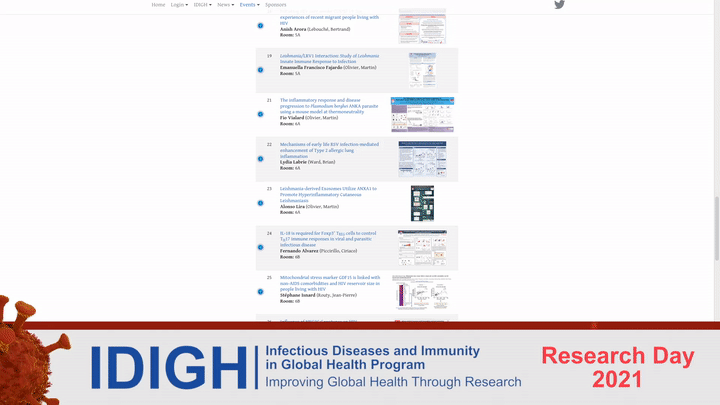 Prizes were awarded to the best oral and poster presentations of the day, following evaluations by long-time researchers and students of the program. For oral presentations, the prize recipients are:
Anastasiya Muntyanu (Dr. Elena Netchiporouk). First place M.Sc. oral presentation (400$).
Mikhaël Attias (Dr. Ciro Piccirillo).  First place Ph.D. oral presentation (400$).
George Dong (Dr. Martin Olivier). Second place Ph.D. oral presentation (300$).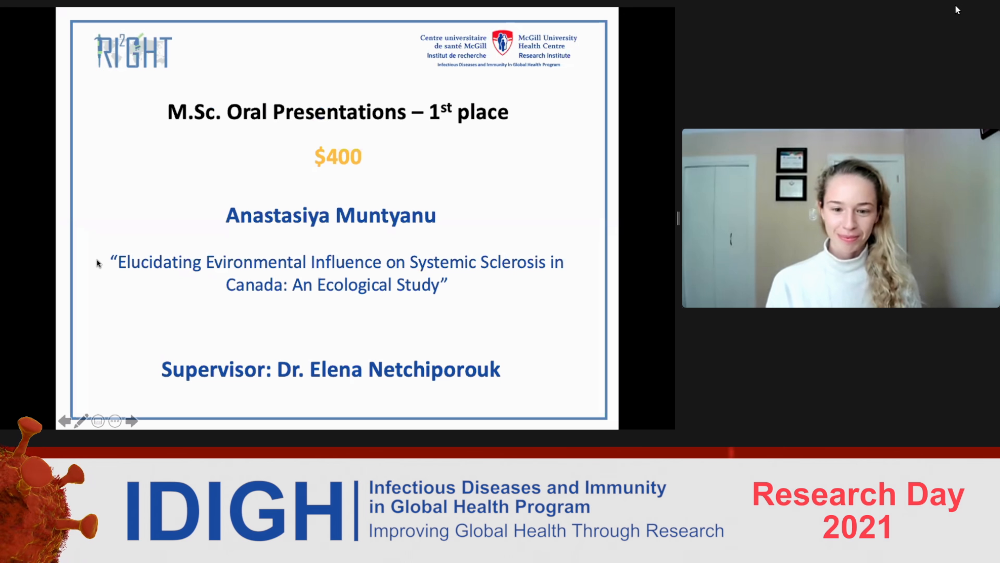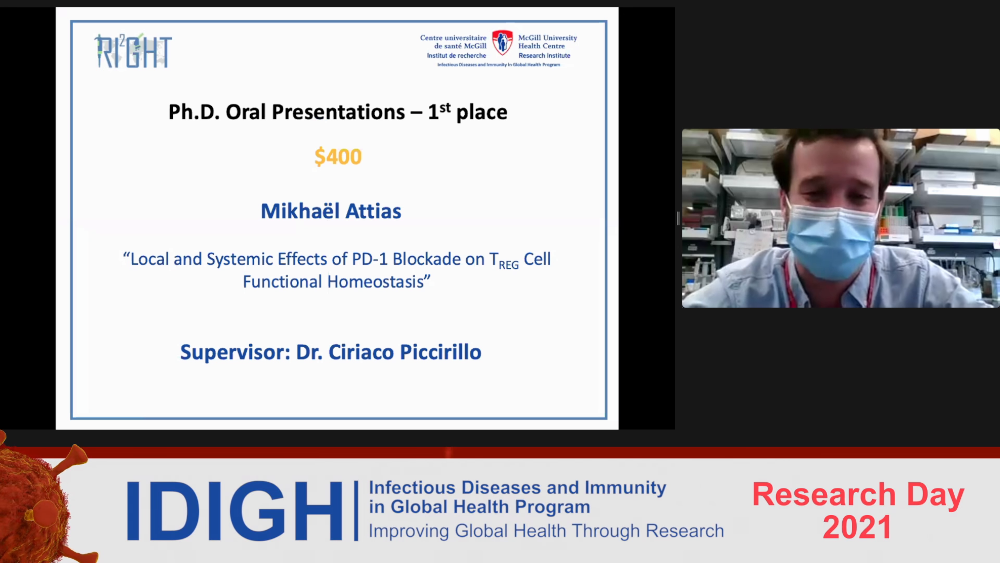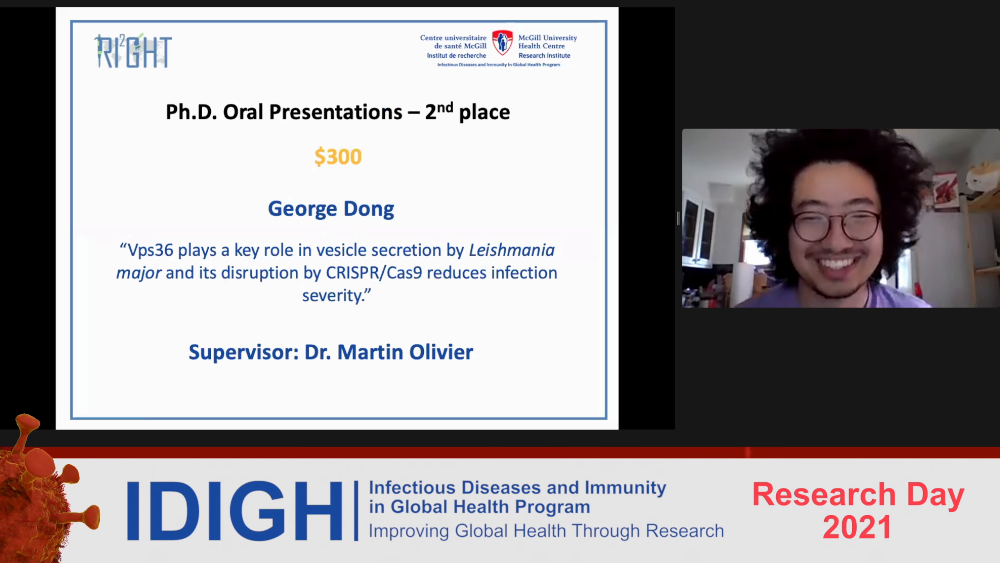 The poster presentation winners (200$):
Céleste Pilon (Ph.D. student, Dr. Joyce Rauch).
Victoria Wagner (M.SC. student, Dr. Martin Olivier).
Zhiyang Liu (M.Sc student, Dr. Ciro Piccirillo).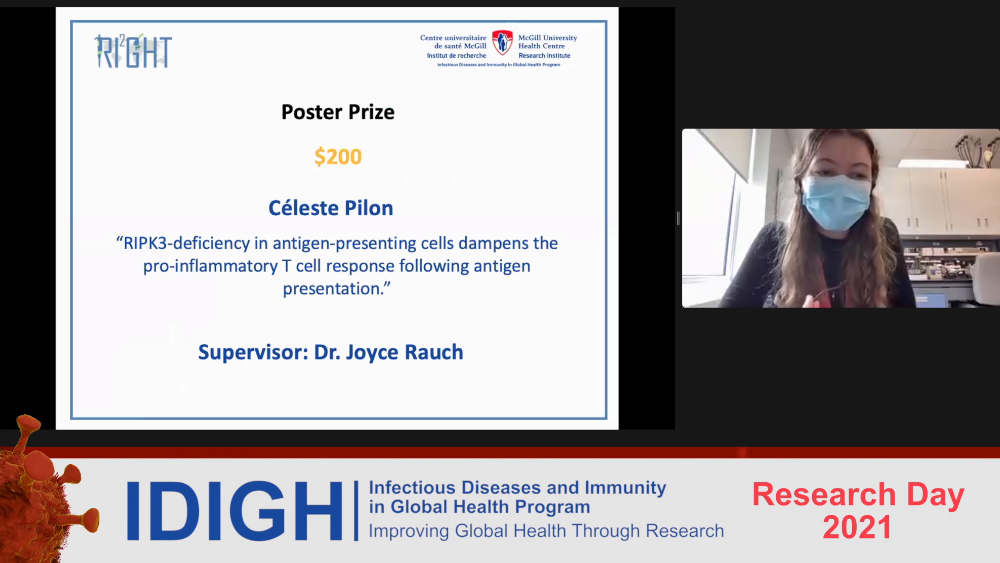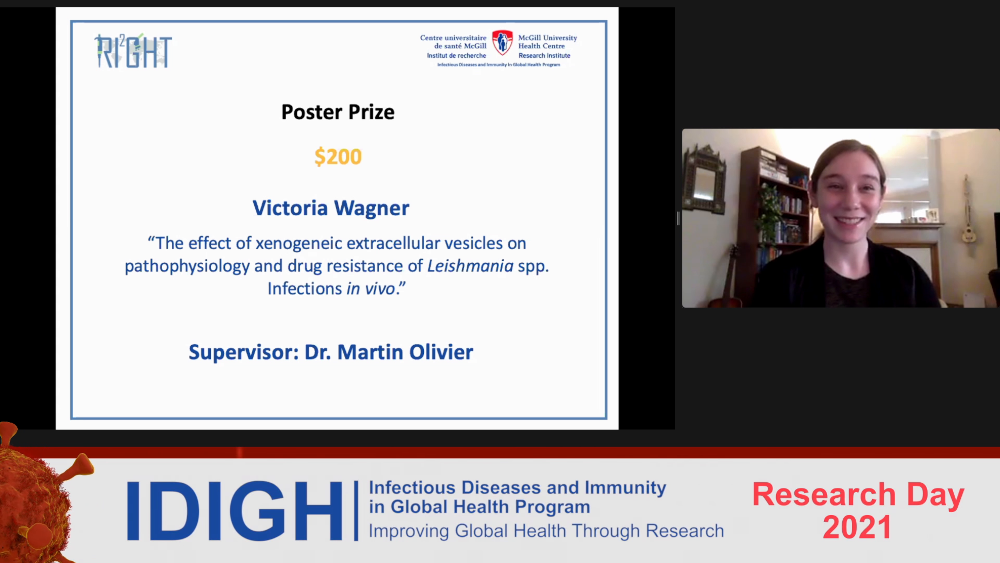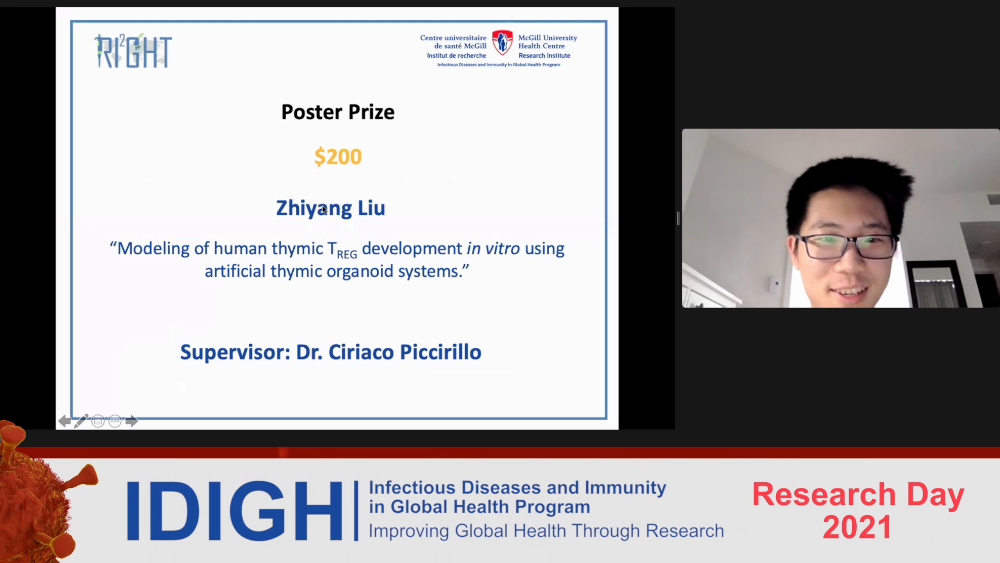 We would like to thank the following judges for evaluating the oral presentations: Dr. Maziar Divangahi, Dr. Silvia Vidal, Dr. Irah King and Dr. Fernando Alvarez. For oral presentations: Nowrin Hoque, Hanna Ostapska, Kaitlin Winter, Sanket Kant, Anshul Sinha, Mariia Taguer, Mathieu Mancini, James Stewart and Jean-Yves Dubé.