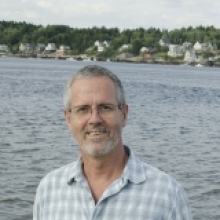 Medicago is developing the first vaccine candidate against COVID-19 in Canada from plant-derived virus-like particle of the coronavirus recognized by the immune system. On May 18, the results of the phase 1 randomized trial of the COVID-19 vaccine candidate initiated in July 2020 were published in the prestigious Nature Medicine journal after rigorous peer reviews. The study, lead authored by Dr Brian Ward, member of the IDIGH Program and Medical officer at Medicago, showed promising results regarding the safety, tolerability and immunogenicity of the vaccine candidate which allowed the initiation of the phase 2/3 trial. Dr. Matthew Cheng and other members of the IDIGH program supervised by Dr. Ward also contributed to the study.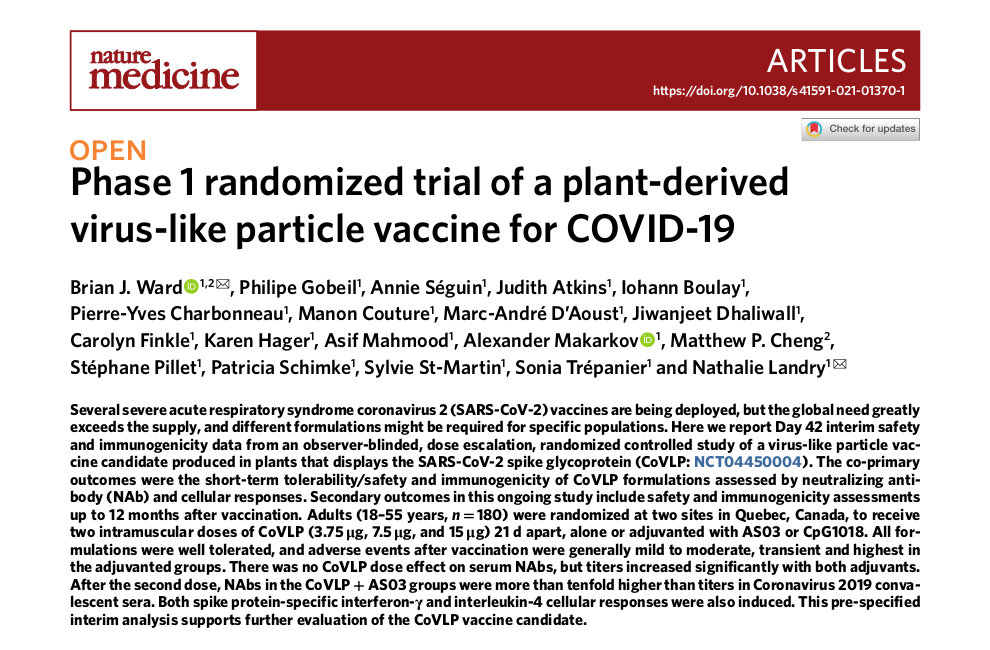 In parallel, also on May 18, Medicago and GSK also announced promising interim results from the phase 2 study using the GSK adjuvant that increased immunogenicity in phase 1. The results, available in prepublication on MedRxiv, show excellent immune response and tolerability. Drs. Brian Ward and Donald Vinh participated in the publication of the results.
According to Medicago and GSK press release, the Phase 3 trial of the vaccine candidate launched on March 16, 2021. Trial sites are currently enrolling subjects in Canada, the United States, the United Kingdom, and Brazil, with additional sites expected to be added in the coming weeks. The vaccine candidate has received Fast Track designation by the FDA in the United States, and Health Canada has initiated a review of Medicago's COVID-19 rolling submission under the Interim Order.

These promising results have been announced and discussed in various media including:
For more information: