The 2022 Haunted Labs of Halloween was great fun!
The exciting 2022 Halloween celebration was entirely organized by the IDIGH trainee committee! We would like to thank VP socials Céleste Pilon, Aunonna Kabir and Evelyne Côté who went to great lengths to organize all activities, food and fun! Three prizes were awarded to the best carvings and a prize for the best costume!
Pumpkin Carving Contest

Seen in photos above, we have the creative artwork of the pumpkin carving contest!
In first place the Sheppard lab with their Attack by fungus!
In second place the Piccirillo lab with their Winning chess board!
In third place the Pant Pai lab with their King pumpkin with crown! 
Costume Contest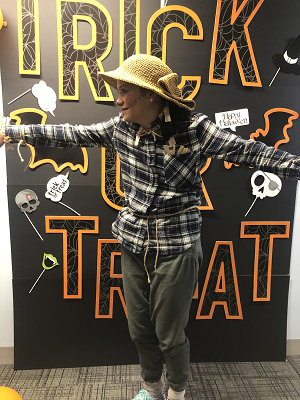 Winner of the best costume is Ira Lacdao from the Sheppard lab for her amazing scarecrow costume!
Congratulations to all the winners and a big thank you to all who participated! For more photos including pumpkin carvings, click here.